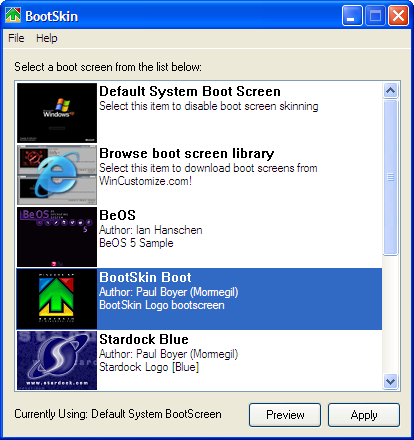 How to change your bootscreen without hacking damaging your computer!

1. download a program named "bootskin." (this program is freeware! no purchase required!)

2. install it. (no reboot required!)

3. a window will pop up.
choose the one that says "bootskin"
and create a shortcut.

4.open it up and choose your boot screen you want!
and click apply. you can see a preview by clicking the preview button.

5.Enjoy!=] you can download
more boot screens here!